Become part of a global cause
Join a community of passionate individuals, educational institutions and world-class companies to fight the global sanitation crisis together.
To provide a safe and affordable sanitation system for every home in rural areas. We connect people all over the world who adapt the system to their region and needs.
Fighting the world sanitation crisis together
Sanitation saves lives, but billions of people live without access to even the most basic sanitation services. Globally, 61% of the population (4.5 billion people) lack "safely managed sanitation" – meaning access to a toilet or latrine that leads to treatment or safe disposal of human waste.*
In Indonesia alone, where the "Safe Water Gardens" project originates, 370 children under the age of 5 die from contact with contaminated water every day.**
* WHO/UNICEF Joint Monitoring Program 2017
** UNICEF report Oct 2016
Make a difference and help a family with safe sanitation
Being part of our Safe Water Garden crowd-sourcing initiative means you support a village family in Indonesia and you will be recognized as an official project sponsor.
What you can expect from begin a part of this initiative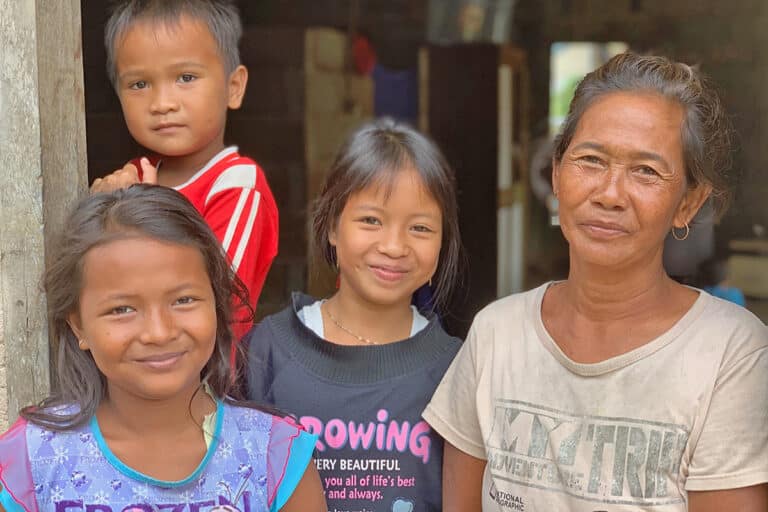 Your crowd-sourced Safe Water Garden makes an impact
A scalable sewage treatment system that suits individual households and small community centers like rural schools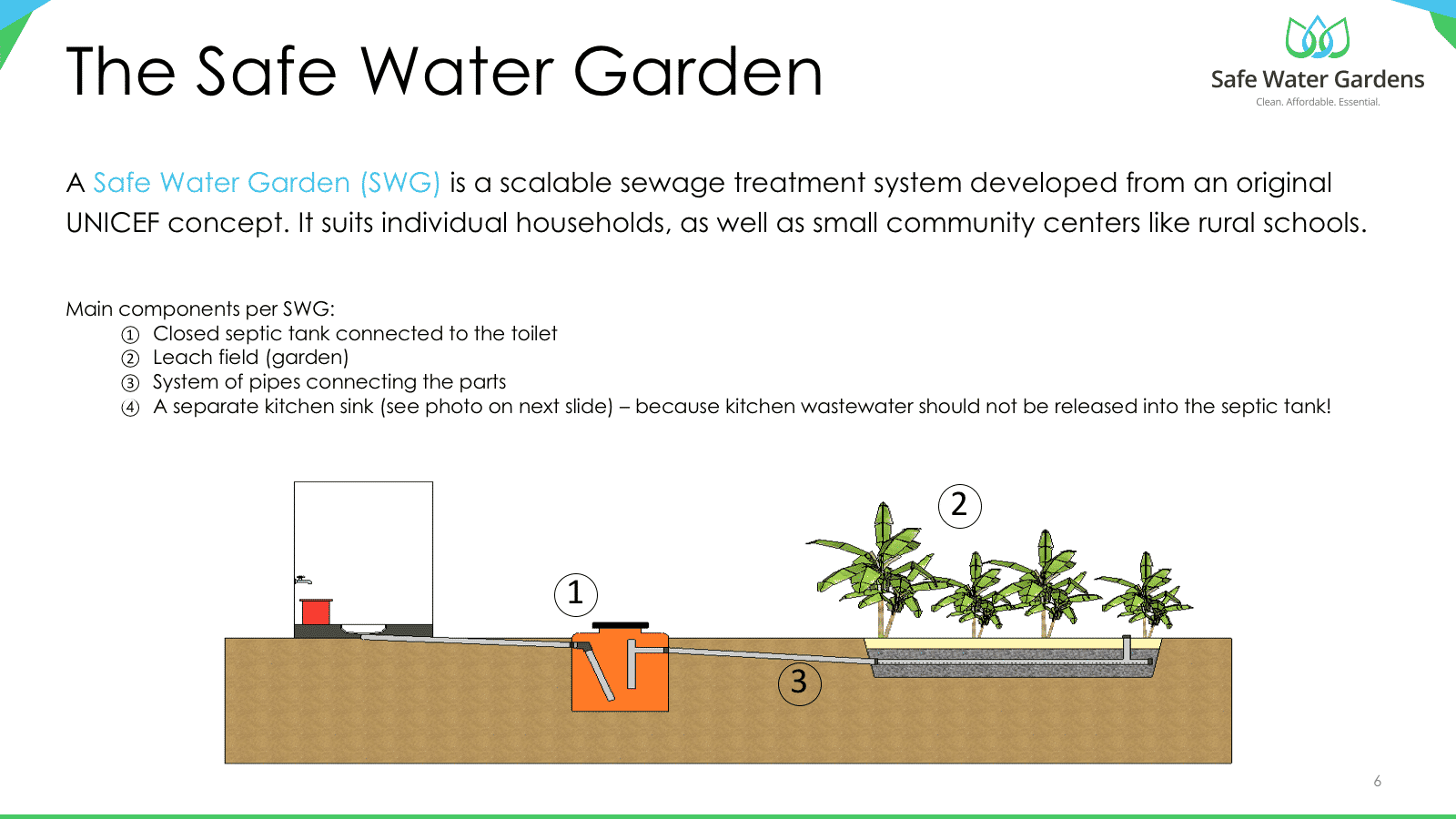 Basic schematic model of Safe Water Garden
We are thankful for the organizations working with us
From early supporters to deployment partners to medium-sized companies and multinational corporations, we pride ourselves on working with each and every one of our partners.
Transform a family's life
Build an entire Safe Water Garden for one family (US$ 1,500 per SWG), or contribute in any amount through crowd-sourcing.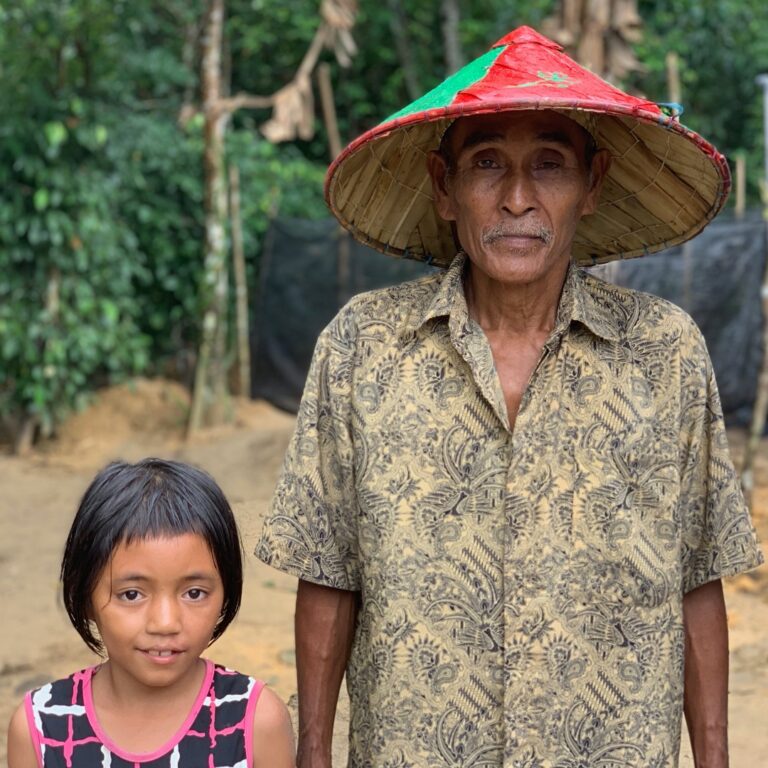 We are currently aiming to supply an entire village – the SWG pilot village – with SWGs, by teaching the villagers how to construct their own SWG. The SWG pilot village, which will demonstrate that local people can be fully empowered, is a key step towards our aim to see SWGs in all villages.
Be a part of the very first whole village to receive Safe Water Gardens
After 3 years of research by top universities, we are ready to engage the power of community self-help mechanisms to start rolling out Safe Water Gardens.
Our impact
We have constructed hundreds of successful projects across Indonesia and Shell is busy designing a construction manual that will be accessible even to people who are not literate. Now the time has come to show that an entire village can equip itself with Safe Water Gardens, so that other villages across Indonesia can follow suit.
Why we need your help
If we can crowd-source a hundred times US$ 1,500 for a 100 Safe Water Gardens, we can…
prepare the pilot village
run the necessary trainings
let the village people complete the construction of one Safe Water Garden per household for a whole village (under ongoing monitoring)
report back to you – our sponsors – in full, during and after the project
Feeling active? Come and help us dig!
The pilot village project is just a stone throw from Singapore, in Bintan, and you are very welcome to help construct the SWG that you are sponsoring. Half a day is all it takes! Even if you can't make it over, we will put a plaque with the name(s) of the sponsor, you will receive photos of "your" Safe Water Garden and the recipient family, you will know exactly where the family is located, you could contact them and you could visit them any time – and we hope you will!
Do you have questions about being part of a project?
Interested in volunteering or working with us?